The Best Baseball Blogs
Baseball blogs come in all shapes and sizes, with plenty of baseball fans putting some effort into publishing stories about their favorite sport. However, good baseball blogs are hard to come by. Plenty of them do not give the creative and substantial content that baseball fans want, so we did some digging to find the best baseball blogs to follow. You can't learn everything from just one person or source; it's important to keep an archive of sources to lean on. Here are some of our favorites!
When looking at baseball blogs to put the Decker stamp of approval on, there were a couple criteria we based it on. There had to be solid content, first and foremost. You don't want to waste your time reading anything baseball related if there is no substance. We also wanted it to cover a multitude of teams and subjects, and they exceed our expectations completely. Each team has their own blog, and each blog has writers that cover that team exclusively. Every day you are getting new content that is interesting and up to date. These are writers who are giving you their take on topics, but are backing them with good data as well.
This blog is gold. The reason? Because of the organization and work put out. Other blogs look nice, others have good content, some post each day, but SB Nation is the whole package. They have a fan's voice in their writing, which sets them apart from the standard ESPN or other MLB sites.

Baseball Musings is a good alternative to the standard baseball content you typically see. They house many different blogs for you to comb through and have some great writers to boot. They house over 100 blogs, so you're sure to find something related to your favorite team, as well as others spanning from statistics to current events in the baseball world. The layout is simple and effective, and their posts are pretty consistent as well. Not everyday, but if you check back weekly you're sure to find something you like.
The Player's Spot gives you an inside look at what it is like being a professional baseball player. Spencer Trayner is currently a player in the St. Louis Cardinals organization after playing at the University of North Carolina at Chapel Hill. He gives an inside look at his life as well as tips and tricks on how to be a better ball player. His co-writer, Benton Moss, was a four year starter at UNC with Spencer and now plays in the Rays organization. Definitely a good read if you want insight and tips on what it takes to become a pro and definitely deserving to be one of the best baseball blogs to follow.
Yes, we know, we kind of went mainstream with this one, but hear us out. This isn't a mention for MLB.com, it is this specific page, which houses blogs from pro players at every level of the game. This is a must if you want to get down to the nitty gritty of playing the game. These blogs will take you into the minds of professional athletes and how they got to where they are. There is a lot of content here, and it makes for great weeknight reading.
Edward Thoma is a baseball columnist for The Free Press and an avid Twins fan. He is very consistent with his posting, which we love. He has been around the game since the 70's and does a great job of putting his thoughts into writing. His occupation as a columnist means that his writing is spot on, and his blogs are very easy on the eyes. His perspective is one of a weathered fan, who knows his stuff. The blog itself is clean and organized. Good stuff, especially if you're a Twins fan.
Their website is clean and designed very well, allowing users to navigate very easily. Everything is in plain sight and the content that is most important and relevant is pushed to the front. The content spans from serious stories to casual takes. The variety of content you will see here is going to make you continue to come back. They are absolutely one of the best baseball blogs to follow. Like SB Nation, they have drop down tabs for each team, so you can specifically look at those articles if you'd like. Well done to Sean, Max and Ari.
Joe is a columnist for NBC Sports and like Ed Thoma, he has a long history in sports writing. Having been around the game for so long, you know you'll be getting knowledgeable takes that aren't knee-jerk reactions to anything. Joe is dressed with awards over his career and even has a couple of best-selling books to his name. Joe's content can stray away from just baseball, but his writing will make you interested in what he has to say and his baseball content is worth checking back every week for.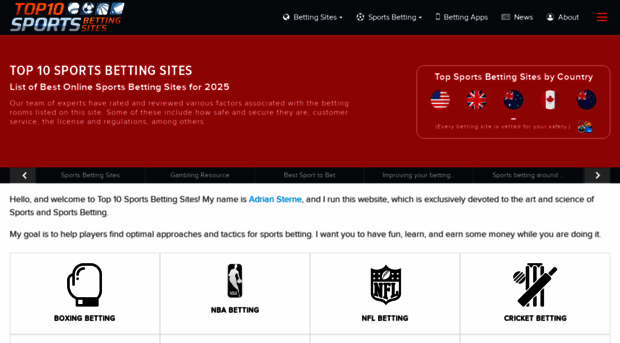 BaseballBlogs is a centralized blogging site the goes out every couple of hours and combs the internet for blogs to take and post on the website. The blogs you are reading here are written by the average Joe and posted here for a wider audience. The consistency of the content is spot-on. There are hardly any days missed since the site goes out and finds content to post on its site. We suggest you take the content with a grain of salt, however. Since these blogs are being picked out of the furthest places on the internet, we can't guarantee each and every one is going to be quality. Surely you'll come across some that could be biased or poorly-written, but that's the risk the website takes when running a system like this. Nevertheless, it's a good one to follow. 
There were tons of baseball blogs to go through and it was extremely difficult for us to narrow it down to these few, but ultimately, they stood out among the rest. Each one is going to give you quality content, consistent publishing and at the very least, a decent looking website. These have been named the best baseball blogs to follow for a reason, and each one of these blogs is deserving of their spot on our list.